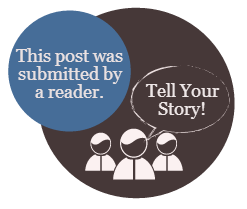 The following post is a part of our "Tell Your Story" category, where our readers submit their stories about their contact with the mental health system.
This was originally a submission in our forum by jonnyworthington, before we changed to the new submission format:
jonnyworth-
ington

One guys story.
on: August 8, 2011, 02:59

What can I say, I finally found some rational thinking out here.
I guess I will start about 15 years ago, I was an angry teenager. I wanted less restrictions, more time with my girlfriend, so on and so on. Typical teenager stuff.
Then I decided to ditch school, and home, and maybe get my parents attention. It most certainly did and it launched me into the modern world of psychiatry. It is indeed an odd world.
I left home and school, so my parents were convinced something must be wrong with me.
I didn't think there was, but they thought I had ADD, put me on some medicine. I also found it hard to connect the dots, but they put me on something, so my parents thought it was an answer.
Fast forward about nine years, and once again, pressure from the 'rents, and I was being put on adderall, which I will say was a 'productive' drug. I could have built bridges in hours, lots of energy. I guess thats what speed will do with you. Stopped taking that after a few months because it just didn't seem normal. It was just making me more productive doing something I didn't want to be doing.
Moving along the next few years, I took up drinking, heavily at times. Got into a hole and got a sort-of intervention staged on me. Went to rehab, shrinks, and they decided I had bipolar. I took med's and did the rehab. I found that lamictal, and depakote are great ways to put a tarp over creativity, insight, and general joy of living. Struggled with rehab a bit, and was on and off the bottle. I was looking for an answer, and a rational answer.
I found the modern behavioral health system to be flawed in its dealings with substance abuse, mainly the fact that they all subscribe to something similar to AA's 12 steps. Powerless? Not in control of my life and circumstace? Seemed awfully unlikely to me, so I treated myself. I read, looked for answers and stumbled upon Rational Recovery. It made a lot of sense to me, as it treated an addiction as one. Something that can be beaten by out thinking the problem itself. It works, its just knowing yourself enough, and taking the time to get to know yourself. I have been clean for a couple of months, and its the easiest time I have had with it in years. Problem solved, and all I needed was to understand my own brain.
So I searched some more online, and found this site, and I guess its nice to see some 'alternate' thinking. I just find it difficult that western society has quickly gotten on board with the 'science' of psychology.
Phil

Re: One guys story.
on: August 12, 2011, 18:03

Jonny,Thanks for coming in and telling your story. My major criticism of substance abuse "treatment" ( at least in the US) is the over-reliance on AA. Some treatment units, in fact, do little more than induct the client into AA and teach the so-called twelve steps. The problem with this approach is that AA is a religion and doesn't sit well with people who are not religiously inclined. The traditionalists, however, usually insist that there is only one way to get sober, i.e. through AA, and they imply that the individuals who don't or won't embrace AA have some defect or character flaw that inevitably prevents their attaining sobriety. But you probably know more about all this than I do.I'm glad you found Rational Recovery, and I hope that you continue to do well. Once again, thanks for coming in, and best wishes.