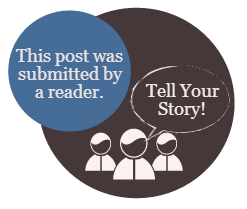 My name is vishalatchi arunagiri, I am a 22 year old girl diagnosed with a learning disability and schizophrenia.
I am now recovering very well and have written many articles and published a book online. I am now forming my own meetup group.
During the illness i was sleeping and studying makeup which helped me and i started making progress in focusing.
Past through my exams with great difficulties and went through hell and stressful times and repalse.
DIdn't have many support but i had my first break down when i was 19 3 years ago when my mother went to work and also i was studying alone in malaysia.
Kept in touch with a boy and had problems in dealing with love affairs which made me go insane.
Now i can proudly say i have made a friend and still keep in touch with one old one.
My doctor says that he will remove all medication end of this year if all goes well. So far the voices has lesson with the reduce of medication i can function better.
A Reader