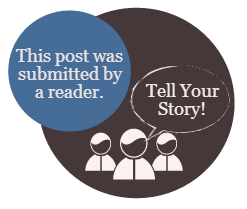 To sue or not to sue. I welcome any thoughts . . . lay and/or psych opinions about the following matter. Most of the following was taken from a statement written by the patient's daughter.
. . . . . . . . . . . . . . . .
. . . my mother and I took my father to the emergency room at Hospital due to concerns regarding his diabetes. He had not taken his insulin for several days and was having uncharacteristic confusion along with large thirst for water . . . when the woman who checked us in learned that he was diabetic, he was checked in and taken immediately to one of the rooms. My mother and I accompanied him. . . . a nurse took his blood sugar and measured it to be 485, which she said "wasn't bad." While in the emergency room, he continued to behave strangely, but seemed to be in good spirits. He was in good spirits and conversed with several members of staff and told them that someday he would be on TV.
Taken from ER notes timed at 1535 Chief complaint: Acting weird for last few days, talking to TV, talking about moving into old house he lost, making comments about meeting dead parents, inappropriate laughing for 4-5 days, almost walked into traffic.  Social History: Denies currently thinking of harming self or others. Says "I'm looking into doing marijuana (business?)." "I'm going to become homeless so I can get some free food." Around 1550 we were to1d that he would be going back to an "assessment center" and that only one family member could accompany him. I went with him. We followed a large man (former defensive lineman?) back to the assessment center. He was walking very fast and did not seem to like my father from the get-go. We were placed in a small white room and the man asked my father if he would like anything to eat. My father agreed to have a sandwich. I to1d the man that my father is Muslim so if he could please make sure it didn't have ham or bacon on it. The man then left and the door was locked, which concerned my father.
Eventually, the man returned with a sandwich. My father asked him why the door was locked. The man responded that it should not have been. My father asked him again why it was if it shouldn't have been. The man roughly shoved the sandwich at my dad and said "you're welcome for your dinner," as he angrily walked out the door. The meat was very pink and my father was concerned that it was ham. I to1d him could eat a bite to see, but he did not want me eating it. He expressed concern to me for our safety and that something was "fishy." At this point the door was unlocked and my dad began to wander the assessment center. I went up to the nurses station and asked if it was alright that he do so and they said yes. I informed them that he was growing worried, to which they did not respond. His nurse then came and told me that a "woman who claims she has his baby" was in the waiting room wanting to know what was happening. I was initially confused by the strange wording but then it occurred to me that she must have been speaking of my mother and that I must be the "baby." The nurse ask if my mother should come back but since my dad was growing increasingly concerned about the environment and our safety, I felt having her there would add to his concerns. I asked if they could do anything to try to calm his fears.  My father then found the door that lead out of the assessment center and discovered it was locked. My father asked why. The nurses responded that he could not leave until he saw a doctor, and he raised his voice, saying that he would be leaving and they needed to unlock the door. They shouted back that they wouldn't unlock it. I asked my father to calm down but he was very concerned for my own safety and determined to get me out of this environment. He shouted again to open the door and then shakily grabbed a chair to try to push the door open with. At that point, the large man with the attitude raced out from the nurse station and grabbed and twisting my father with a hold taking him to the ground and landing on top of him. My father is a skinny, somewhat frail man, in his 60s. An older nurse then escorted me out of the assessment center, saying I "didn't need to see what would happen next."
. . . . . . . . . . . . . . . .
Eventually he is seen by a physician and late that evening they found he had sustained a broken hip and a concussion and transferred to the orthopedic unit at another hospital. There was no order authorizing transfer from the regular ER to the locked unit. I can't see where under our state law this man's confinement for "emergency observation" was authorized.  K.S.A. 59-2954 "A treatment facility may admit and detain any person presented for emergency observation and treatment upon the written application of any individual . . . stating . . . the applicant's belief that the person may be a mentally ill person subject to involuntary commitment and because of the person's mental illness is likely to cause harm to self or others if not immediately detained."
No such belief is noted in the ER record.  Perhaps there is some other provisions of our state law or Federal law which authorized this confinement. Even if that is true, there still may be some negligence in this treatment.
A Reader